Corinne Wade
Corinne is the proud owner and CEO of Kare Physiotherapy and has specialized in the field of pelvic floor physiotherapy for over 25 years. She is a graduate of University of British Columbia's School of Rehab Sciences. Corinne has worked as a physiotherapist in a myriad of health care settings in both the United States and in Canada. She has taken numerous postgraduate courses focusing on Women's Health, Men's Health, pelvic floor dysfunction and orthopaedic manual therapy. Corinne frequently lectures on many topics including pelvic pain, male and female incontinence, core strengthening and injuries related to pregnancy and male/female sexual dysfunction. She has special postgraduate training in treating both men and women with pelvic floor muscle dysfunction such as incontinence and pelvic pain.
Corinne is one of the few physiotherapists in the Okanagan that specialize in treating men. She frequently sees men for conditions such as pelvic pain, pudendal neuralgia, athletic pelvic pain, hard flaccid syndrome, erectile dysfunction and urinary incontinence related to prostate cancer treatment.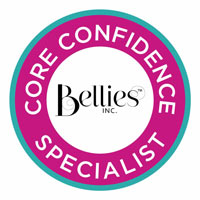 She is a registered physiotherapist and is a member of the Canadian Continence Foundation, the International Pelvic Pain Society and the Canadian Society of Intestinal Research. She is an approved Core Confidence Bellies Inc Trainer.
To learn more about Corinne, visit her feature on KelownaNow.com.